Yamaha Aids French Industrial Flair At Stockholm's Usine
Yamaha Aids French Industrial Flair At Stockholm's Usine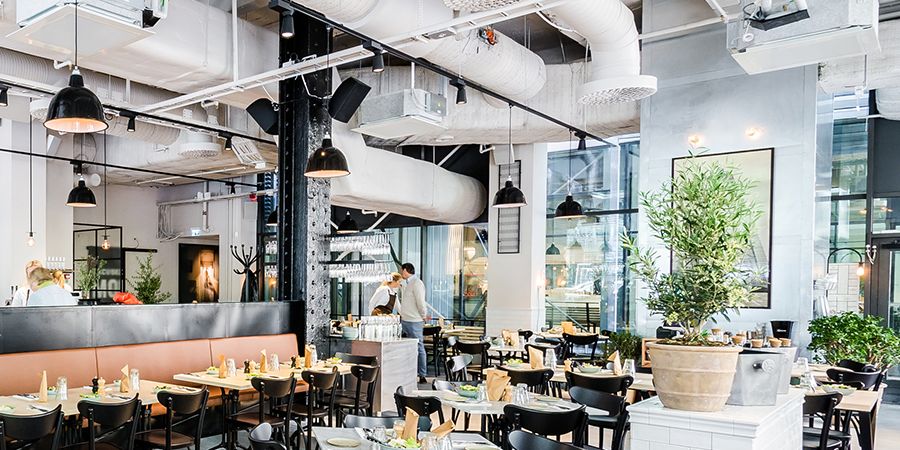 Located on a tree-lined avenue, restaurant Usine adds a touch of French industrial flair to the heart of Stockholm's business district. Featuring a bistro, Tapas bar, café/takeaway and conference facilities, a zoned Yamaha audio system blends seamlessly with the venue's aesthetics.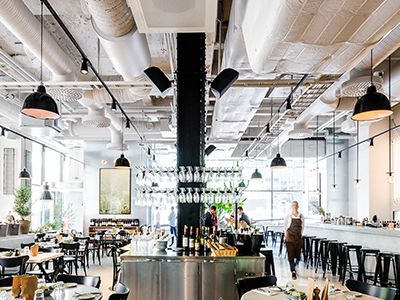 Usine's name comes from the French word for 'factory', which is reflected in its girders, overhead air ducts and other services being left exposed and made a feature of. AV specialist Watt & Volt was contracted to design and specify a zoned audio system, choosing Yamaha CIS products to deliver high quality audio in a challenging environment of hard, flat reflective surfaces.
Controlled by an MTX5-D matrix processor, the system is divided into nine zones and features 32 VXS8 full-range, surface mounted loudspeakers, plus two IS1112 subs in the main bar/dining area, two flush-mounted NSIC400s in the bathrooms and 12 IPX3-rated VS4s covering the outdoor areas. The system is powered by one XMV8280, one XMV4140 and one XP5000 power amplifiers, with eight zones each controlled by a wall-mounted DCP1V4S panel one constant volume channel feeding audio to the toilets.
Spread throughout the venue are three XLR panels for the connection of audio inputs, giving Usine the flexibility to host DJ sets and live performances.

"We wanted a system that would be easy to use for all staff members, but products with aesthetics that would blend seamlessly into Usine's industrial theme," says Watt & Volt business development manager Carl Ingler. "The Yamaha products fitted perfectly into the different areas. By installing the VXS8s high on the walls and the IS1112 subs suspended from the ceiling, they not only delivered excellent coverage, but also looked like a part of the industrial infrastructure."
With the zoned system, local control panels and XLR inputs making for a very flexible system, Usine's owners and staff have pronounced themselves very pleased. "It is straightforward to use and weekend DJ sessions are set up in minutes, with the performers able to easily plug in their equipment and push play," says Carl.
Yamaha Aids French Industrial Flair At Stockholm's Usine