Yamaha CIS Adds Sonic Art to Shangxia Shanghai Maison
Yamaha CIS Adds Sonic Art to Shangxia Shanghai Maison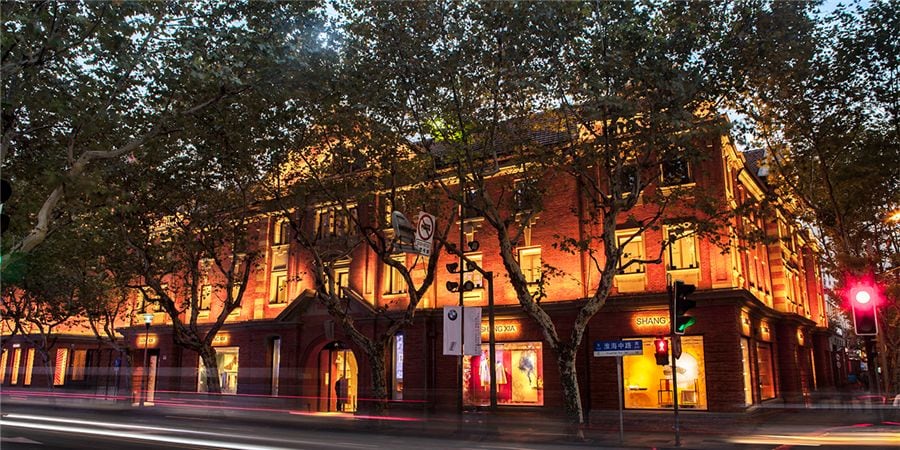 Shangxia was established in 2008 as a luxury lifestyle brand, incorporating traditional skilled craftsmanship from China and other Asian nations into innovative designs that make them practical for modern living. The brand was established by leading Chinese designer Qionger Jiang in cooperation with French Hermes SCA to provide a new outlet for traditional crafts and prevent their decline. After four years of preparation the first Shangxia store, the Shangxia Shanghai Maison, was opened in Shanghai on October 18 2014, offering a unique fusion of retail, culture, and art.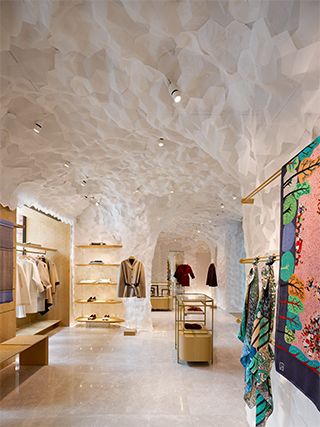 The Maison occupies three floors within the red brick walls of a traditional French-style building in Xintiandi, a bustling commercial district of Shanghai. The space, covering a floor area of 1,542 square meters, was designed by internationally renowned architect Kengo Kuma. Kuma's design successfully blends the artistic sophistication of the brand with a classical century-old structure. The overall result is a contemporary environment that effectively supports multiple functions. It is a place where visitors can discover new creations in furniture, tea ware, study goods, clothing, and jewelry, all infused with Shangxia elegance achieved through the application of top-quality materials and innovative design.
A great commercial space must be multidimensional, with many non-visual aspects contributing to the overall atmosphere. Proper balance between architectural design and sonic ambience can provide customers with the ideal sensory experience. In this case Yamaha CIS components provide an integrated audio solution that effectively supports the auditory appeal of the Maison's commercial space.
Yamaha Commercial Installation Solutions (CIS) supplies high-performance audio systems for commercial applications, including audio processors, speaker systems with integrated processing, amplifiers, ceiling speakers, surface mount speakers, and more. A comprehensive lineup and flexible system architecture make it possible to create audio systems that ideally suit the requirements of just about any commercial space.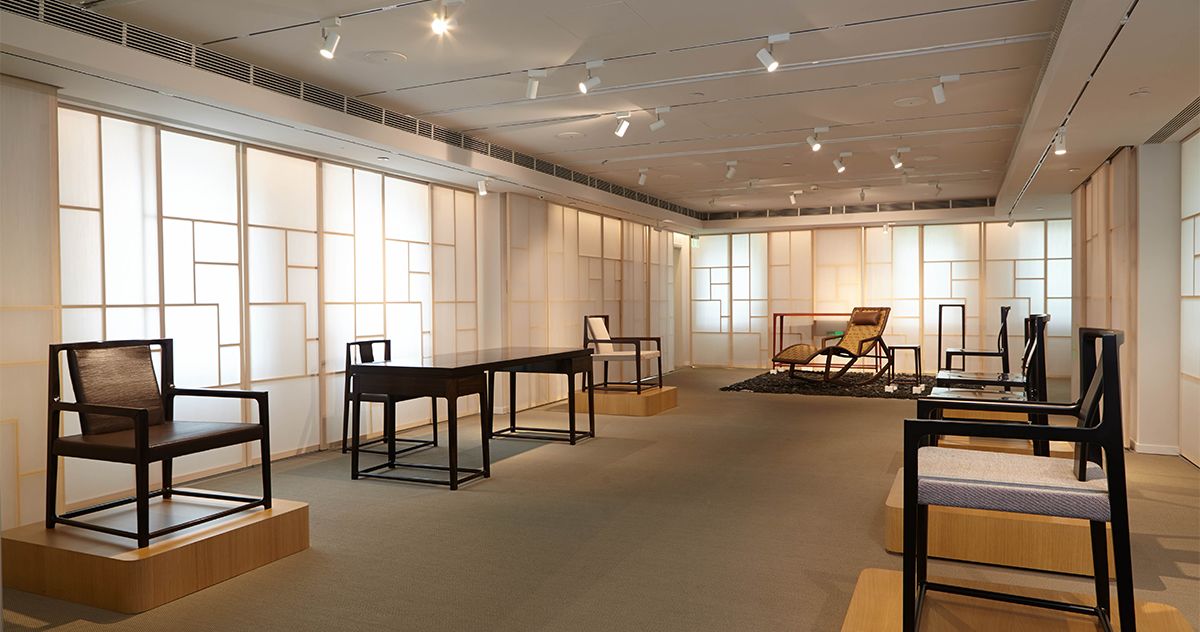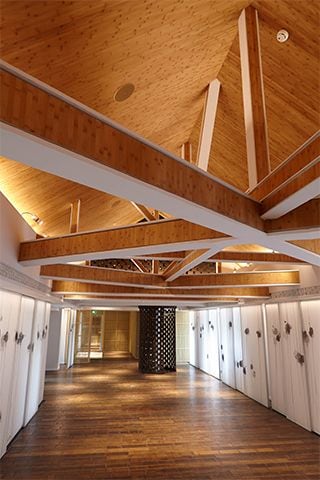 "Every commercial environment differs, thus the required effect of audio space is different as well." Mr Weijia Cao, the engineer from Yamaha Music & Electronics (China) Co., Ltd., PA division, who took part in the designing/installing/supporting work of the audio system of the Maison comments. "SHANGXIA is a luxury brand focusing on Chinese elements, bringing traditional Chinese craftsmanship into line with modern living. Our goal for the audio system was to have it blend with the environment in the most simple and exquisite way. We carefully selected the components with detailed consideration for processing requirements, control panels, and positioning, and made extensive measurements of coverage area, sound pressure level, and more. At one point we realized it would be necessary to strategically reduce the number of speakers used to most effectively complement the environment aurally and visually."
"The main components of the system include an MTX5-D, XMV amplifiers, plus VXC and VXS speakers. An MA2030 is also provided to supplement the system in a separate room. Digital audio networking (YDIF) greatly reduces the amount of cabling required between the MTX and XMV units. 17 pairs of VXC4W and 5 pairs of VXS5W speakers provide optimum coverage throughout the entire area of almost 1,600 square meters. All speakers were painted to match the wall color, resulting in an elegantly discreet installation. Wall mounted DCPs were installed so that the store staff can easily adjust overall and local sound levels without needing detailed knowledge of the system. Initial trials proved that the system was a success, providing a relaxing, uplifting sonic background throughout the entire area. Whether it's in the retail space on the first floor or the tearoom on the third floor, music is an important part of a sensory experience that can help guests feel more connected to the space and the products on display."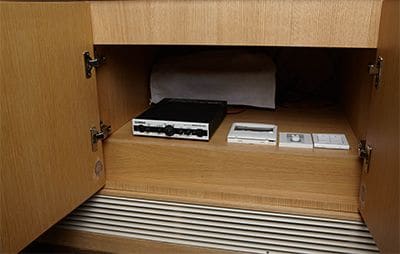 Shuji Kudo, chief engineer at the Yamaha Music & Electronics (China) Co., Ltd., PA division, comments: "Yamaha has been dedicated to providing excellent musical instruments and audio products for more than 120 years. Backed by long years of experience in the field, Yamaha CIS products for the installation market offer outstanding sound and an extensive choice of system configurations that can be customized to deliver optimum audio performance in any application while maximizing the environment's commercial value. The Shangxia project implements an all CIS system design, and we are confident that other distinguished Chinese brands will take advantage of the many benefits offered by CIS products in the near future."
Yamaha CIS Adds Sonic Art to Shangxia Shanghai Maison