Yamaha & Berklee College of Music, Valencia Campus, Spain
Yamaha & Berklee College of Music, Valencia Campus, Spain
"We are building a project of excellence. A project that, like Berklee, will be revolutionary." Guillermo Cisneros, Vice President for Global Initiatives and Executive Director of Berklee College of Music, Valencia Campus
Yamaha instrumental quality and range combine with Berklee teaching excellence for innovative learning in Valencia
For over 50 years Berklee College of Music has been a world leader in contemporary music education. Founded in 1954 in Boston, Massachusetts, Berklee is best known for its innovative and pioneering approach to jazz, rock and popular music tuition.
Over 90 Berklee graduates have now collectively received a total of 221 Grammy awards between them. The college is world-renowned for the highest standards in music education and Yamaha is proud to be a long-term supporter. Berklee College of Music, Valencia Campus is the college's first international campus and offers a unique curriculum with the aim of allowing musicians to join the global music community as performers and practitioners.
It is located next to the spectacular Palau de les Arts Reina Sofía at the City of Arts and Sciences in Valencia, designed by the renowned architect Santiago Calatrava.
Yamaha has been a foundation partner of Berklee College of Music, Valencia Campus since its inception. The college has a huge inventory of Yamaha instruments throughout the campus, including Disklavier pianos, digital mixing consoles, sound reinforcement, synthesizers, drums, and a wide range of symphonic and orchestral percussion. Yamaha is the only company that can provide such a variety of instruments at the required levels of quality, affordability and durability.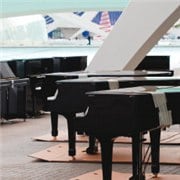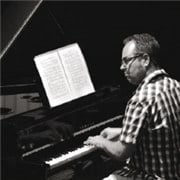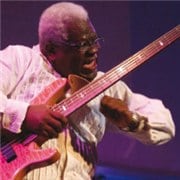 Disklavier pianos at the heart of Berklee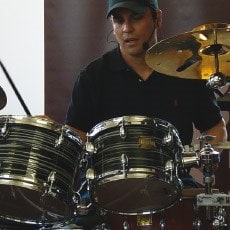 The students at Berklee are pioneering Disklavier users and the first institution in Spain to have installed a Disklavier. They reckon that their Disklavier C7 piano is probably the most important and valuable instrument on the Valencia campus. The C7 sits at the heart of the studio which was designed by Walters-Storyk Design group, famous for their work on studios for Jimi Hendrix, Alicia Keys, and Bob Marley amongst others.
Thanks to its combination of traditional piano attributes and the latest digital technology, the Disklavier plays a vital role in the musical life of Berklee, according to Brian Cole, Dean of the College, who says:
"This Disklavier piano will be a fundamental part, the heart, if you will, of the recording studio. It will be a key tool for the art and creativity of our students. It is an honour to work hand in hand with Yamaha."
When Berklee faculty was looking to equip the facility with symphonic percussion it chose Yamaha.
Yamaha were privileged to work alongside Berklee teaching staff and technical experts to provide the ideal solution for their demanding requirements. The college acquired a variety of symphonic percussion including vibraphones, timpani, marimba, glockenspiel, xylophones and concert bass drums.
The staff at Berklee College of Music, Valencia Campus were delighted that Yamaha were able to cover all their needs with their comprehensive range of first class instruments – and that these instruments perfectly complement the world-class training they offer at the college.
Alongside the symphonic percussion, Berklee has a large number of Yamaha drum kits, including the award-winning Recording, Stage and Oak Custom models, all complemented by a number of special Signature Series snare drums. Yoel Páez, a Yamaha Artist and Professor at Berklee College of Music, Valencia Campus comments:
"Thanks to their great sound versatility, Yamaha drum kits are reliable instruments when interpreting any music genre. It is an honour to represent this brand."
Yamaha & Berklee College of Music, Valencia Campus, Spain