Yamaha CIS Series Stars In €6m Cinecitta Refurbishment
Yamaha CIS Series Stars In €6m Cinecitta Refurbishment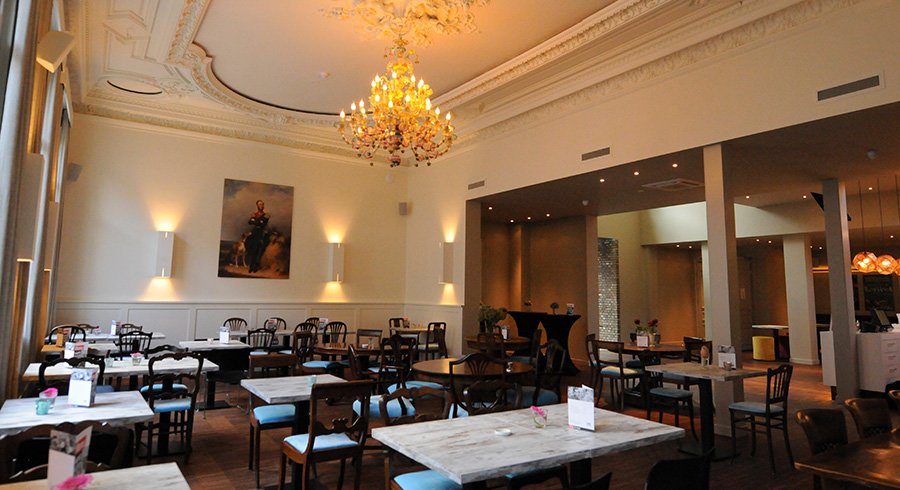 Built in 1877, Cinecitta is one of the most culturally significant buildings in Tilburg, Netherlands. Recently it underwent a €6m refurbishment which included the installation of a major Yamaha CIS series audio system.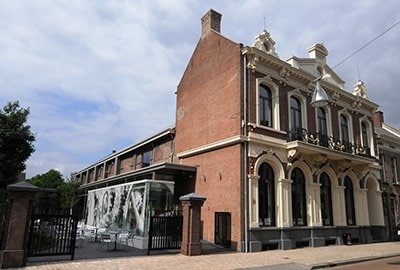 It was originally built as a concert venue and coffee shop for the Royal Liedertafel Souvenir des Montagnards - a Dutch association, founded in 1845, to further broad cultural objectives including vocal and instrumental music, opera and theatre.
Since 1916 the building has functioned as a cinema, as well as hosting concerts, theatre, exhibitions, lectures and presentations. It has hosted numerous high profile artists, including Vladimir Horowitz, widely considered to be one of the greatest pianists of all time.
Taking the name of Rome's high profile Cinecitta film studio in 1982, the building continues to be of major socio-cultural significance and is protected as a national monument. The huge upgrade project sees the building now featuring three cinema screens, a multi-function room, a meeting room and a restaurant with bar and lounge corner.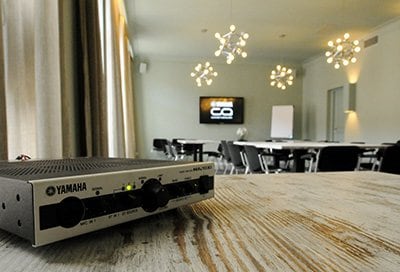 Dennis van der Vleuten, owner of installation and supply company Klundert Audiovisueel, was asked to implement an all-new audio visual system. Working closely with the venue's owners and their architect, Dennis had to specify equipment that would deliver high quality audio within budget, but not visually detract from the listed building's architecture. The Yamaha CIS range satisfied all of those needs and more.
"One of the main advantages of the Yamaha CIS range is that it is a complete solution. It has everything you need to deliver a bespoke, in-house system to deliver great quality sound," he says. "I am also very impressed by the aesthetics of the VXS loudspeakers - visually they fit perfectly with the architecture, they were immediately approved by both the venue's owners and the architect. The wall mounts are also very well designed."
Yamaha CIS equipment was installed in three key areas. The multi-function room features four VXS8W and VXS10S loudspeakers, while in the restaurant/bar 10 VXS5Ws are configured as a three-zone system. In both rooms MTX-3 matrix processors manage the systems, with power from XMV8280 amplifiers. Control is via wall-mounted DCP1V4S and DCP4V4S units.
Meanwhile, in the meeting room four VXS5W loudspeakers are powered by one of Yamaha's versatile MA2030 compact amplifier, which features built-in mixing from three stereo and two microphone inputs.
"We are involved in many installation projects and will now only work with Yamaha MTX matrix controllers," says Dennis. "They are very easy to program - which you can do either in-situ or offline - and have important features that products by other manufacturers don't have, such as DCAs for inputs and outputs.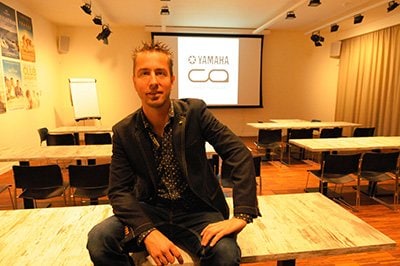 "They are also controlled by Yamaha's very easy to use DCP units, which can be configured for surprisingly complex applications. This gives me tremendous flexibility as a sound designer - the end user only has a few buttons to worry about, while the installer can access the MTX series many parameters, building a very precisely-tuned sound system to meet the demands of any customer."
Cinecitta reopened its doors at the and of August and the new system has met with universal approval from customers. Dennis is very pleased with the new lease of life that the venue is now enjoying.
"We are very proud of the result," he says. "It is a beautiful building, both to look at and to listen to."
Yamaha CIS Series Stars In €6m Cinecitta Refurbishment