Biography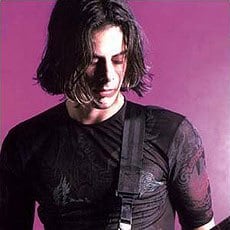 Before he was eighteen, Richie had travelled back and forth across the USA, playing over five hundred gigs opening for acts like the Fabulous Thunderbirds and Greg Allman. The release of his eponymously titled debut album saw Richie grace the cover of several publications, including Guitar World Magazine.
At the tender age of 20, Richie joined multi-platinum rockers Poison. With the release of the platinum-selling album 'Native Tongue' which achieved 2 top 20 singles in 1993, Richie and Poison were rockstars, grabbing a top 10 video on MTV's Most Wanted and a sell-out world tour.
Following a controversial split with the band, Richie continued his solo career, releasing albums in a variety of genres from rock to soul and ending up with fusion. Approached to play guitar on Stanley Clarke's new album in 1999, Richie quickly became a permanent member of Stanley's band, Virtu. Even with extensive touring, Richie still released 2 solo albums in the year, both with a notable nod to the blues.
1999 also saw Paul Gilbert leave huge US rock band Mr Big. With a massive Japanese following and work on a new album about to begin, the band's members were under serious pressure to find a replacement. Having worked with him in the past, bass supremo Billy Sheehan turned to Richie to fill the gap. 'Get Over It' sold over 175,000 copies in the two weeks and was followed by a successful Asian tour.
With the release of 'Get Over It' into the international market and the re-release of Richie's solo titles into American and European markets, the future looks to be exciting for Richie and his fans.