Biography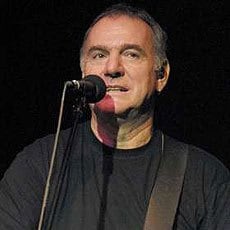 By 1970 Ralph had sold out the Royal Festival Hall and was booked to play the famous Isle of Wight Festival with Jimi Hendrix and Bob Dylan. 1972 saw Ralph tour the US on his first tour and in 1974 return to London to sell-out the Royal Albert Hall, a feat not accomplished by a British solo act for some 14 years.
Escaping the pressures of high-level touring, Ralph moved to the USA in 1975 before returning to the UK for a Christmas concert in 1976. Releasing a number of albums for Warner Brothers in the late 1970s, Ralph went on to spend most of the 1980s touring and working on children's TV show Alphabet Zoo.
Ralph continues to record and tour, with every show promising an opportunity to see a little-known legend in action.