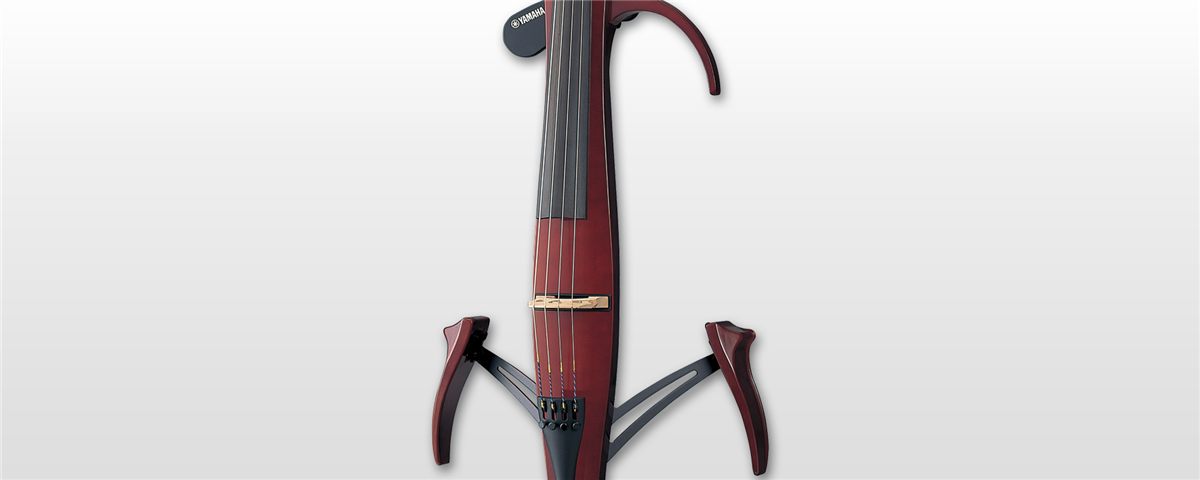 Outstanding Tone Plus Spacious Reverb
The uniqueness of the SILENT Cello™ lies in its ability to place naturally full-bodied, nuanced tone in a rich, simulated concert hall acoustic environment without the need for external signal processing. An original Yamaha chip delivers eminently natural, warm reverb in three variations: Large Hall, Medium Hall, and Room.
Exquisite Sound and Appearance
The SVC210 features a hollow body with newly designed pickup for astonishingly natural, acoustic-like cello tone. A narrow aperture underneath the top board enhances the instrument's acoustic warmth with definition that works well amplified. A new finish highlights the beauty of the wood, matching the instrument's looks to its superlative sound.
Play Along, Connect to a Sound System
In addition to its many other features the SILENT Cello™ has an auxiliary input as well as line and headphone outputs. Connect an external source to the auxiliary input and play along, and/or connect the line output to an external sound system for live performance. The headphone jack supports private practice with lush reverb effects.
Compact Form
The SVC210 is disassemble to fit in a compact carrying case for easy transportation. The SVC210 has folding legs and removable chest and arm supports. It offers fast, fuss-free setup, and in its performance configuration provides the player with a natural comfort and excellent support.
Standard Soft Case