Audioversity Webinar - CL & QL Advanced System Design Tips - 17 July 10:00 & 17:00 (UK time)
Audioversity Webinar - CL & QL Advanced System Design Tips - 17 July 10:00 & 17:00 (UK time)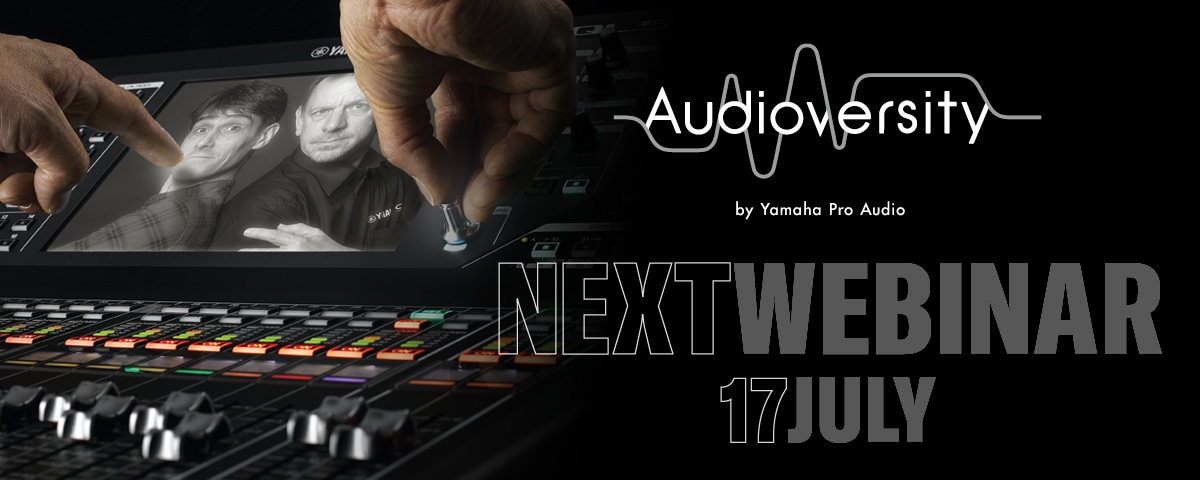 Following on from the successful first webinar in May, join Yamaha's experienced lecturers and product specialists Andy Cooper and Karl Christmas as they go deeper into CL & QL mixing system design. Spend around 40 minutes learning tips from the experts, followed by a live question & answer session. Subjects touched during this technical webinar include how to connect wireless control devices, how to make a live recording, using two consoles and sharing the mic pre-amps, and using redundant Dante connections. Sign up and join in, whether you're an experienced professional sound engineer, or interested beginner. No matter if you're working in a theatre, broadcast station, house of worship, live music venue, or conference facility, there is sure to be something new to discover.
CL & QL Advanced System Design Tips
Wednesday 17 July 10:00 & 17:00 (UK time*)
Participants will need to register in advance according to their preferred time.
* UTC (or UTC+1 during periods of Daylight Saving Time). Please check the web site and your local time zone to confirm the start time in your location.
Audioversity Webinar - CL & QL Advanced System Design Tips - 17 July 10:00 & 17:00 (UK time)