Your Personal Piano: Slim, dynamic and powerful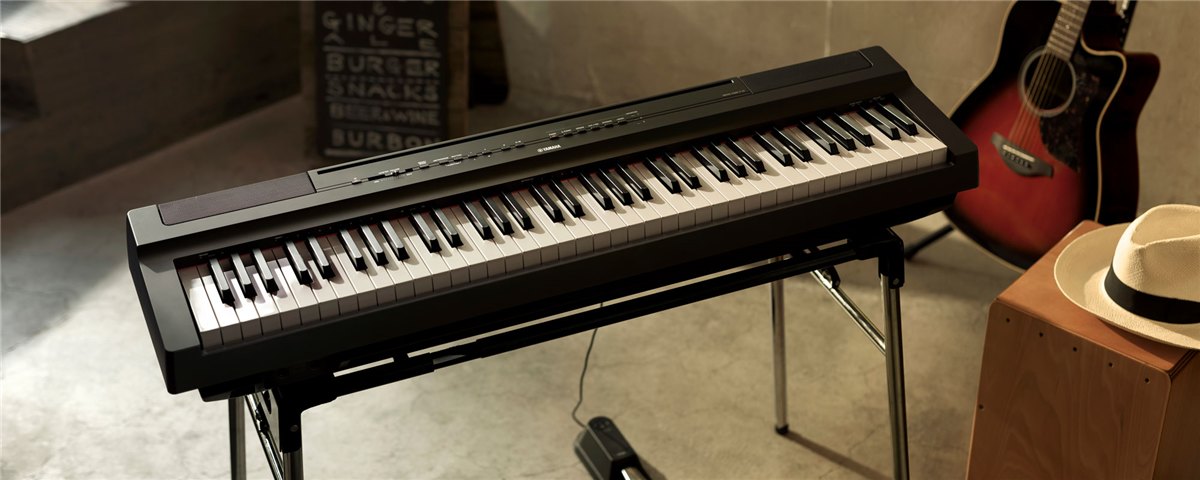 The Yamaha P-121 is the smaller brother of P-125. Equipped with 73 keys, it's even more compact and continues to deliver the same incredible piano performances in a user friendly and minimalistic design.
Easily portable and extremely accessible, the versatility of this instrument allows you to experience the joy of playing the piano on your own terms. It produces the dynamic, high-quality sound and natural piano response expected from Yamaha pianos while maintaining a sleek and slim footprint.