Yamaha Music Foundation of Europe takes young musical talent to the next level
Yamaha Music Foundation of Europe takes young musical talent to the next level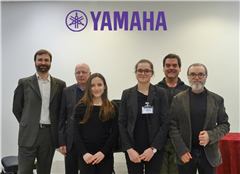 Supporting and fostering musical talent is one of the things we are most fond of. We love encouraging young people to embrace their inner musician and helping them to take their love of music to the next level. Based on this premise, back in 1990, we established the Yamaha Music Foundation of Europe, a non-profit making charity that – above all – is dedicated to supporting young talented music students in Europe.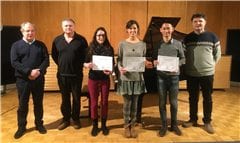 To date, YMFE has accomplished some impressive numbers having awarded scholarships worth more than 1 million euro in total to over 1000 outstanding young musicians all over Europe. A fantastic opportunity for music students, winners can access not only financial assistance, but also performance opportunities and valuable international profile.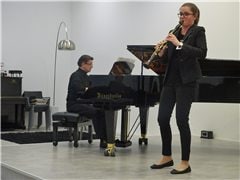 The 2018 YMFE edition has recently come to an end with 34 European countries participating in the scheme. Each year the scheme rotates its discipline and this year was dedicated to clarinet players. As was with previous editions, this year was no exception with numerous highly talented musician delivering outstanding performances. While we are already looking forward to next year, we wish the best of luck and success to all the winners from this year!
Yamaha Music Foundation of Europe takes young musical talent to the next level