Innovative Jazz Scholars Programme takes Yamaha to Parliament
Innovative Jazz Scholars Programme takes Yamaha to Parliament
Launched in 2007, the annual Yamaha Jazz Scholars scheme is the UK's most prominent jazz education programme. This success is due to influential partnerships with Jazzwise, Europe's most popular jazz magazine, Jazz Services, the leading national jazz organisation in the UK, and the powerful All-Party Parliamentary Jazz Appreciation group, which champions jazz and music education in general within the British Parliament.
The programme was designed to support young, emerging jazz musicians in their final year of study on a full-time degree course at a UK conservatoire. As well as financial assistance, it also provides performance and recording opportunities to a new generation of young jazz musicians who are nominated by the heads of jazz at the institutions.
Upon nomination the students are invited to perform at the annual Summer Jazz event held in the Palace of Westminster. This event provides a huge PR boost for the students, who perform to a capacity audience of parliamentarians, record label executives and the media.
In addition, each student receives financial support and is professionally recorded for The Yamaha New Jazz Sessions CD, which is cover-mounted on the Christmas and New Year double issue of Jazzwise magazine. Now regarded as one of the most significant contemporary jazz albums of the year, the CD also features leading established jazz artists. Over 80,000 copies have been distributed since the series began.
Former Yamaha jazz scholars include Kit Downes and Calum Gourlay, members of the Kit Downes trio, whose album Golden was nominated for a Mercury Music Prize in 2010.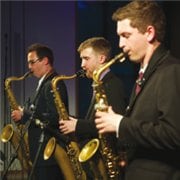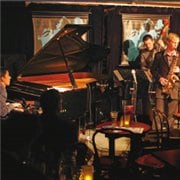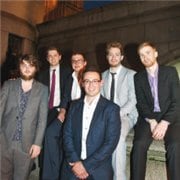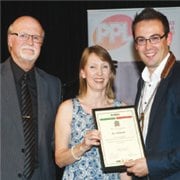 Michael Connarty MP, Co-Chair of the All-Party Parliamentary Jazz Appreciation Group states:
"Yamaha have added another dimension to the Parliamentary Jazz Group's efforts to promote jazz. Their wonderful Yamaha Jazz Scholarships have developed our events from appreciation and enjoyment of jazz into the active encouragement of jazz education. I know the showcase CD of the young talents we enjoy at our 'live' Yamaha Jazz Scholarship concerts in Parliament will open peoples' ears to the high quality of jazz music being created in the UK.
Yamaha gets my vote – of thanks!"
Innovative Jazz Scholars Programme takes Yamaha to Parliament